For the latest information on the coronavirus pandemic situation in Madagascar, see this article.
Is it safe to travel Madagascar?
Large cities such as Ambilobe, Antananarivo, or Ambanja, in particular, have to contend with increased crime due to a great deal of poverty and a high population density. This is not a new development but has been the case for years. It is generally not recommended in these conurbations to be on the road at night or to walk alone with camera equipment, possibly openly worn jewelry, or to leave valuables open in the vehicle during the day. These are basic rules that should not be neglected even in some major European cities. In addition, the South is difficult to visit at the moment, as many gangs of (cattle) thieves are on the move. The Malagasy police have had problems getting a grip on them for years. In 2018 there were isolated raids in the northwest and west. The Madagascans often settle such crimes in vigilante justice, as in many places there is a lack of state executives. This repeatedly leads to lurid headlines in European newspapers or on various online platforms – if it is noticed in Europe all.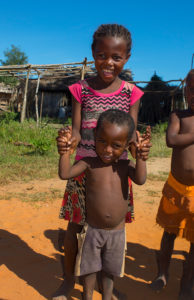 Outside the cities and within the national parks and reserves, travel is safe as long as basic safety rules are observed. Excursions to smaller hut villages to observe animals are no more dangerous than any excursion in Europe. It is highly recommended to travel as a group and to have hired cars and drivers with you. Taxibrousse as a travel opportunity both are a frequent target for robberies as well as pose a very high risk of accidents. Within large cities, one should not be on the road alone after dark and not move between cities by car anymore. Most drivers will refuse this anyway, and cars without drivers are hardly for hire in Madagascar.
Nevertheless, please do not let a few isolated attacks in the headlines prevent you from traveling Madagascar safely with experienced guides, best organized by companies that have been working on the island for many years. Good tour operators avoid danger zones and take all necessary precautions during your stay. In New York, London, Madrid or Barcelona you may also be attacked. Nevertheless, these cities are not considered "untravelable". According to the Global Peace Index 2019, Madagascar is even a much more peaceful country than France, Greece, or the USA. Basic and up-to-date information on the security situation in Madagascar can also be found at the Federal Foreign Office of your own country.
Is the plague a real danger to tourists?
Unfortunately, the plague is still endemic in Madagascar. The disease appears on the island every year against some lurid newspaper reports. Mostly the northwest of the island is affected, and it always affects the beginning of the rainy season from October and around New Year's Eve. The reason for this accumulation is the fruit harvest, which attracts countless people to the plantations to earn money. Rats and other rodents reproduce very well due to the precarious hygienic conditions of many inhabitants and the resulting harvest waste. The fleas of these rodents can transmit the bacterium Yersinia pestis by bite and thus infect humans with the plague. To exacerbate this situation, there were also some cases of pneumonic plague up to 2015 and 2017. In the case of pneumonic plague, the bacterium is transmitted directly from person to person via droplet infection.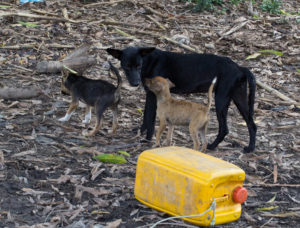 In addition, this time is the season of cyclones, with the result that from year to year humanitarian catastrophes invade the affected regions and further worsen the situation. As a rule, however, this is not reported in the international press. In 2017 Madagascar once again made international headlines, but unfortunately in a negative way. In this year, 202 people died of the plague (8.6% of those affected) according to the WHO. For the first time, there were also cases of pneumonic plague in the capital Antananarivo and in Toamasina (Tamatave). However, the cause could be found out quickly: A person infected with pneumonic plague traveled by Taxibrousse from Ankazobe via Antananarivo to Tamatave, infecting several fellow travelers. There is strong evidence that the number of deaths in 2017 was additionally artificially increased, e.g. by adding accidental deaths and cardiac patients to the statistics. This was intended to attract more foreign funds into the country. The theory is not unlikely, especially in view of the elections planned for the end of 2018, the associated expenditures, and the still strongly prevailing corruption in Madagascar.
To travel to the most affected regions during the mentioned season is not a good idea anyway due to impassability and weather conditions in Madagascar. There are usually no (or very few) cases of plague during the rest of the year. Travelers, as far as they pay attention to reasonably well-situated hotels/accommodations, do not come into contact with fleas. Fleas should not be confused with bedbugs, which also cause small stings at night but are not carriers of Yersinia pestis. According to the Federal Foreign Office of Germany and the WHO, plague infections are not considered a danger to the average tourist. Who wants to be 100% sure, because he absolutely wants to travel in unfavorable seasons to affected villages, can already stock up with appropriate antibiotics and flea repellents at home.
What about unrest concerning elections?
The last parliamentary and presidential elections were held in Madagascar on 7th November 2018. There were two candidates for the run-off election on 20th December 2018, both of which were hotly debated: One was former President Marc Ravalomanana, who was forcibly put out of office in 2009, and the other was the then coup d'étatist and subsequently self-proclaimed former President Andry Rajoelina. The former putschist was ultimately elected and sworn into office, which in turn led to accusations of election fraud from the opposition.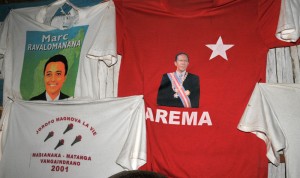 Accordingly, demonstrations have already taken place at the end of 2018 and the beginning of 2019, but with a few exceptions, they have been peaceful. The capital of Antananarivo was mainly affected. Due to the high population density and the great poverty, however, Tana has not been a recommendable place for travelers for longer stays, walks, or excursions for years. In this respect, there is no increased risk for "transit passengers" visiting Madagascar as a result of past and planned elections. Ivato airport itself has not been closed for over 15 years, including during the violent riots in Tana during the 2009 coup d'état.
Currently, the security situation in Madagascar is improving very slowly, but steadily. Currently, no unrest, violent demonstrations, or even uprisings are to be expected in Madagascar.