Hen'omby sy saosy dipoavatra
Madagascan pepper is famous throughout the world for its quality and special flavor. In this recipe for beef (in best case zebu) with pepper sauce, you exclusively use Madagascan pepper:  Prickled green pepper, dried black pepper and if you like it particularly tasty, you should add a little wild pepper (in Malagasy voatsyperyfery). The wild pepper is not hot but adds "that certain something" to the sauce.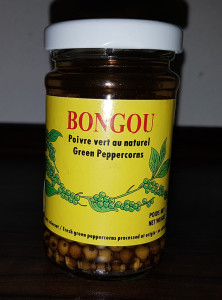 Ingredients für 2-3 persons:
750 g beef from the hindquarters (zebu if you can get some )
1 can coconut milk
A little flour
A cup of rice
1,5 l water
1 teaspoon wild pepper
For the marinade:
1 level tablespoon ground black pepper
1/2 glass prickled green pepper (corresponds to 50-60 g)
Salt
125 ml rapeseed or olive oil
3 tablespoons dark soy sauce
3 tablespoons liquid sugar
And that's how to do it:
Cut the beef in 6 cm broad pieces against the fibers' direction. Marinate with black and green pepper, salt, oil, soy sauce, and liquid sugar, knead thoroughly. Leave overnight.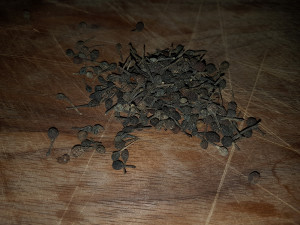 The next day, fry beef pieces in a very hot pan with some oil, then put it into a big pot. Add water and coconut milk. Now the mixture has to simmer one and a half to two hours, so the fluid boils down and the beef becomes soft. The sauce becomes darker with time. Finally, thicken the sauce with some flour. Add a teaspoon of ground wild pepper and season the sauce with a little salt and black pepper.
Prepare a second pot with rice and water covering the rice completely. Slowly heat up until the rice slightly simmers, then wait until the desired consistency has been achieved (add more water if necessary). As side-dish, we recommend Lasary voatabia.
P.S.: Rice portions in Madagascar are much bigger. But Madagascar is one of the countries with the highest rice-per-head consumption worldwide. For Non-Madagascans, the indicated amount should be enough. ?
Rezept drucken